Publication Partner

Cellular Microbiology aims to publish outstanding contributions to the understanding of interactions between microbes, prokaryotes and eukaryotes, and their host in the context of pathogenic or mutualistic relationships.

Selected and Presented Paper after peer review would be published as Special Issue by Applied Biochemistry and Biotechnology (Science Citation Expanded)
This journal is devoted to publishing the highest quality innovative papers in the fields of biochemistry and biotechnology. The typical focus of the journal is to report applications of novel scientific and technological breakthroughs.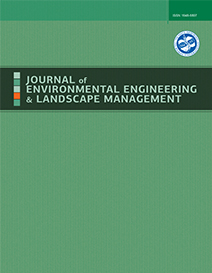 Journal of Environmental Engineering & Landscape Management
SCI-E and Scopus, Taylor & Francis
The Journal of Environmental Engineering and Landscape Management is an international medium for the publication of original research on the environment with emphasis on changes caused by human activities and international research towards sustainability. The special issue will include high quality work in the field of environmental toxicology and bioremediation.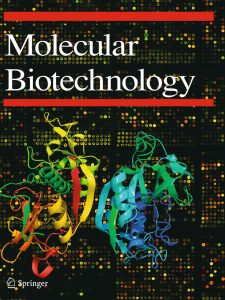 Molecular Biotechnology
SCI-E, Springer
Molecular Biotechnology publishes original research papers on the application of molecular biology to both basic and applied research in biotechnology.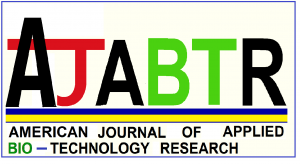 ISSN No. 2689 8500 (online)
AJABTR is a fully comprehensive interdisciplinary journal that publishes peer-reviewed papers covering novel aspects and state of art research outcomes in different aspects of biotechnology.
Thrust Areas of the conference
Track 1
Microbial Biotechnology & Bacterial Pathogens-Antimicrobial Agents & Associated Diseases
Sub Tracks
Advances in Microbiology and Public Health
Advances in Applied Microbiology
Advances in Fermentation Technology
Antibiotic Production
Application of Microbes
Clinical Microbiology
Microbial Chemistry
Bacteriology & Parasitology
Animal Microbiology & Marine Microbiology
Diagonastic Microbiology
Theoretical & Practical Aspects of Microbiology
Microbial Biofilms
Antimicrobial Resistance Mechanism
Evolution & Propagation of Antimicrobial Resistance
Prevention and Control of AMR
Developing Alternative Therapy to AMR
Phage Therapy to Combat AMR
Enzyme Production
Microbes & Food Developments
Track 2
Environmental Toxicology & Bioremediation
Sub Tracks
Agriculture Toxicology
Environmental Rectification
Phytoremediation
Eco-Toxicology
Waste Water Remediation
Sustainable Waste Management
Industrial Pollution and Bioremediation
Waste Recycling
Pollution Control and Sustainable Development
Pollution Ecology & Toxicology
Track 3
Medical Biotechnology
Sub Tracks
Cancer Biology and Therapy
Genetic and Molecular Analysis of Inherited Disorders
Immunology
Vaccine Development
Developmental Biology
Stem Cell and Cloning Research
Biomaterials
Molecular Pharmacology
Medicinal Biotechnology
Bio-nanotechnology
Biomedicine
Medical Toxicology
Clinical Forensic Medicine
Neuro Biotechnology
Important Deadlines
| | |
| --- | --- |
| Submission of Full Paper: | 30th September, 2020 |
| Submission of Abstract (Poster Presentation): | 30th September, 2020 |
| Acceptance Notification: | 15th October, 2020 |
| Early Bird Registration for Oral and Poster Presentation: | 20th October, 2020 |
Previous

Conferences
BIOSPECTRUM 2019
BIOSPECTRUM 2018
BIOSPECTRUM 2017
Search
Announcements
Best Paper Award
Best Oral Presentation
Best Poster Award