Publication Partner
Journal Collaboration
Applied Biochemistry and Biotechnology, Springer, SCI-E
This journal is devoted to publishing the highest quality innovative papers in the fields of biochemistry and biotechnology. The typical focus of the journal is to report applications of novel scientific and technological breakthroughs.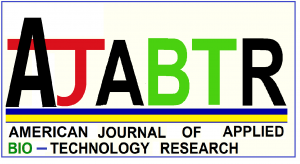 American Journal of Applied Bio-Technology Research, ISSN Number (Online)2689-8500
ISSN No. 2689 8500 (online)
AJABTR is a fully comprehensive interdisciplinary journal that publishes peer-reviewed papers covering novel aspects and state of art research outcomes in different aspects of biotechnology.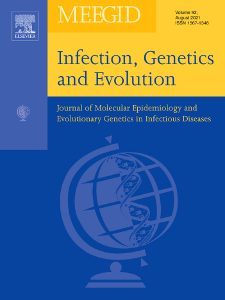 Infection, Genetics and Evolution, Elsevier (SCI)
Thrust Areas of the conference
Track 1
Microbial Biotechnology & Bacterial Pathogens-Antimicrobial Agents & Associated Diseases
Sub Tracks
Rise of Antimicrobial Resistance & Epidemiology-Concern on Pathogen & Public Health
Public Health Approach to AMR
Genetics of AMR
Proteomics of AMR
AMR in Animal
Mechanisms of Antimicrobial Resistance
Alternative Strategies to overcome AMR
Control of Resistant Infections
Drug Development against AMR
Antimicrobial peptide
Antimicrobial Therapy
Microbes & Food Developments
Track 2
Effects of Environmental Toxicants on the Living System & its Mitigation Strategies
Sub Tracks
Agriculture Toxicology
Environmental Remediation
Phytoremediation
Eco-Toxicology
Waste Water Recycling
Sustainable Waste Management
Industrial Pollution and Bioremediation
Waste Recycling & Reuse
Pollution Control and Sustainable Development
Pollution Ecology & Toxicology
Environmental toxicants and impact on human health
Heavy metals and effect on human health
Environmental toxicants and effect on ecosystems/plants
Toxicants and effect on human immune system
Toxicants & stress on living system & the mitigation
Track 3
Medical Biotechnology
Sub Tracks
Cancer Biology and Therapy
Genetic and Molecular Analysis of Inherited Disorders
Immunology
Vaccine Development
Developmental Biology
Stem Cell and Cloning Research
Biomaterials
Molecular Pharmacology
Medicinal Biotechnology
Bio-nanotechnology
Biomedicine
Medical Toxicology
Clinical Forensic Medicine
Neuro Biotechnology
Nanotechnology & Drug Development
Important Deadlines
| | |
| --- | --- |
| Submission of Full Paper: | 30th July, 2021 |
| Submission of Abstract (Poster Presentation): | 30th July, 2021 |
| Acceptance Notification: | 30th August, 2021 |
| Early Bird Registration for Oral and Poster Presentation: | 30th September, 2021 |
Previous

Conferences
BIOSPECTRUM 2020
BIOSPECTRUM 2019
BIOSPECTRUM 2018
Search
Announcements
Best Paper Award
Best Oral Presentation
Best Poster Award